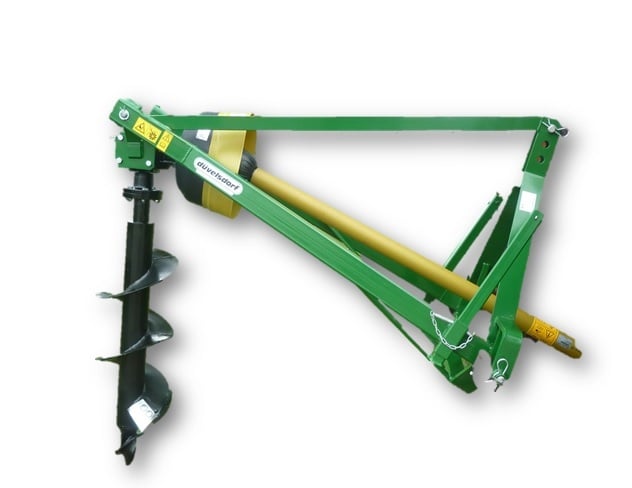 soil auger

The düvelsdorf soil auger is delivered with a 300 mm drilling spindle. A 150 mm spindle is available as an option. The drilling spindles are equipped with ex­ch­an­ge­able cutting blades.

The drive shaft supplied is equipped with a safety friction clutch. This drives the oil bath gearbox. The drilling depth is 100 cm.

The design of the soil auger permits safe, space-saving parking as well as easy coupling to the tractor.

At a glance

Ø drilling spindle: 150 mm or 300 mm

Drilling depth: 100 cm

3-point at­tach­ment CAT 2

Powder-coated frame

Advice
Oil quantity with hydraulic drive: Min. 90 l/min at max. 180 - 200 bar.

Attention! Fill te gear unit with oil before com­mis­sio­ning.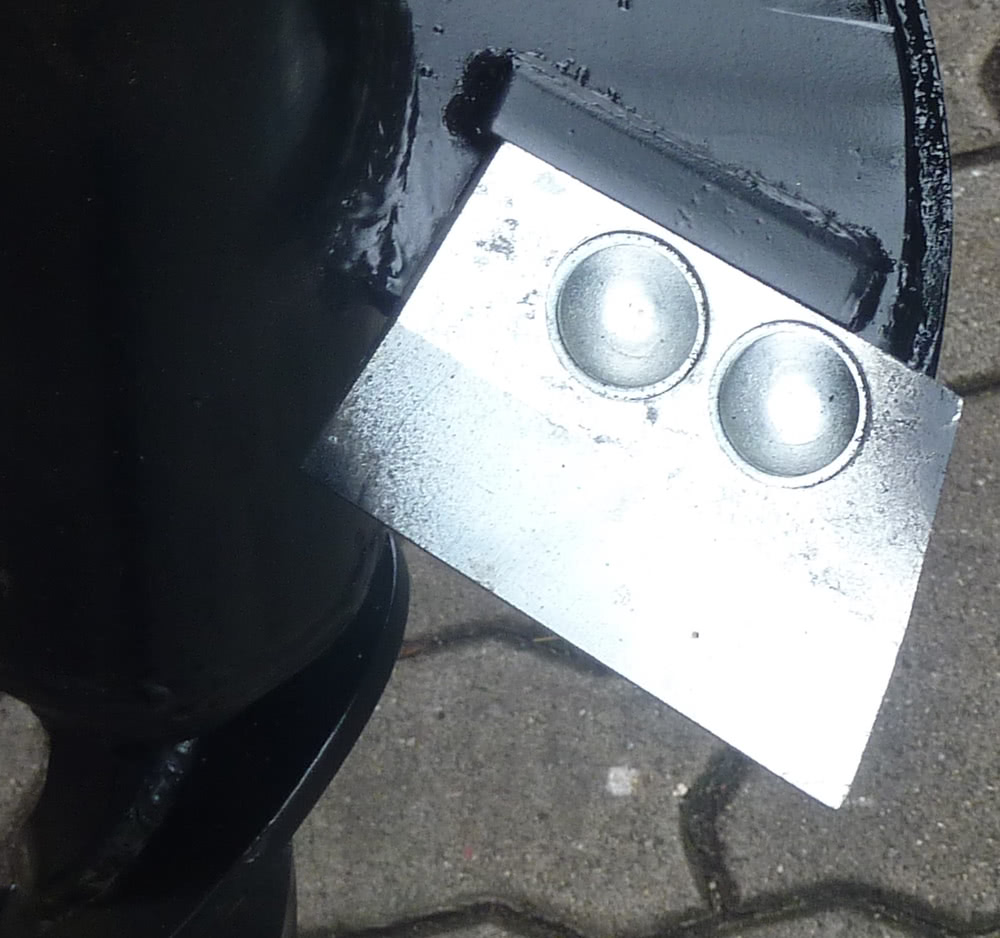 | | | | |
| --- | --- | --- | --- |
| de­si­gna­ti­on | kg | pg | art. no. |
| Soil auger 300 mm drill body | 138 | 36 | 39000 |
| Hydraulic drive for soil auger | 140 | 36 | 39040 |
| Re­pla­ce­ment drill body 300 mm | 40 | 36 | 39004 |
| Re­pla­ce­ment drill body 150 mm | 34 | 36 | 39005 |