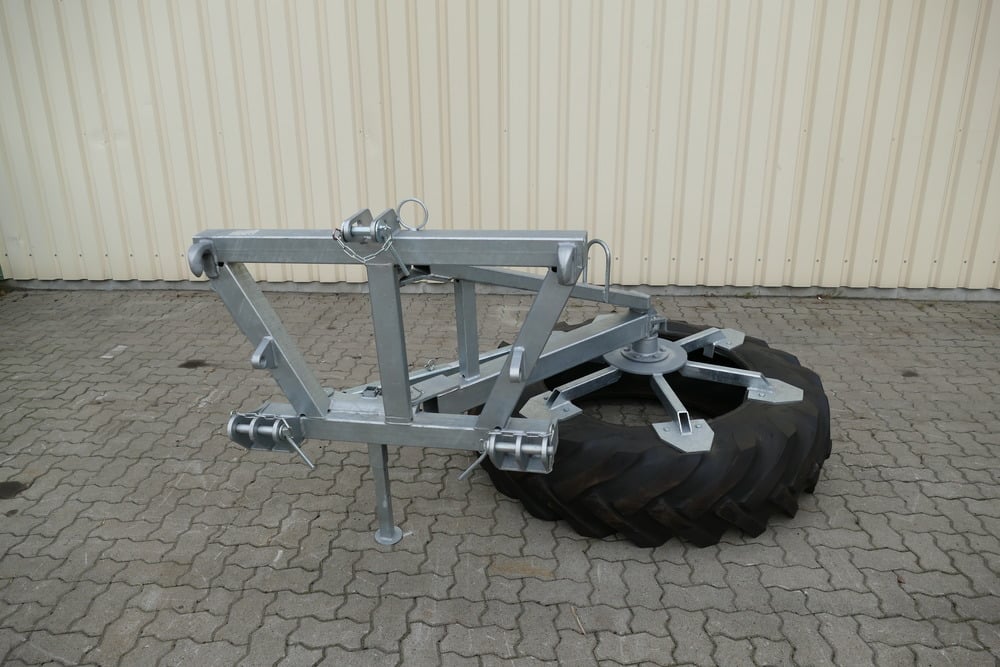 fodder clearing machine

The machine swivels me­cha­ni­cal­ly to the left or right. It is attached to the 3-point at­tach­ment, to the coupling triangle or front loader (for pawl at­tach­ments), with the com­bi­na­ted at­tach­ment for EURO, 3-point and coupling triangle - and now also with the power grab shovel bucket at­tach­ment.

The rotating wheel drive unit is executed above the ground.

Hydraulik ad­just­ment can be re­tro­fit­ted at any time on request.

At a glance

Clearing width: approx. 150 cm

Driven over the ground

Ad­just­ment to the left and right

A 16.9/34 tyre is re­com­men­ded (not included in delivery)

Galvanised

Optional
Hydraulic swi­vel­ling and ad­just­ment for fodder clearing machine 3-point + com­bi­na­ti­on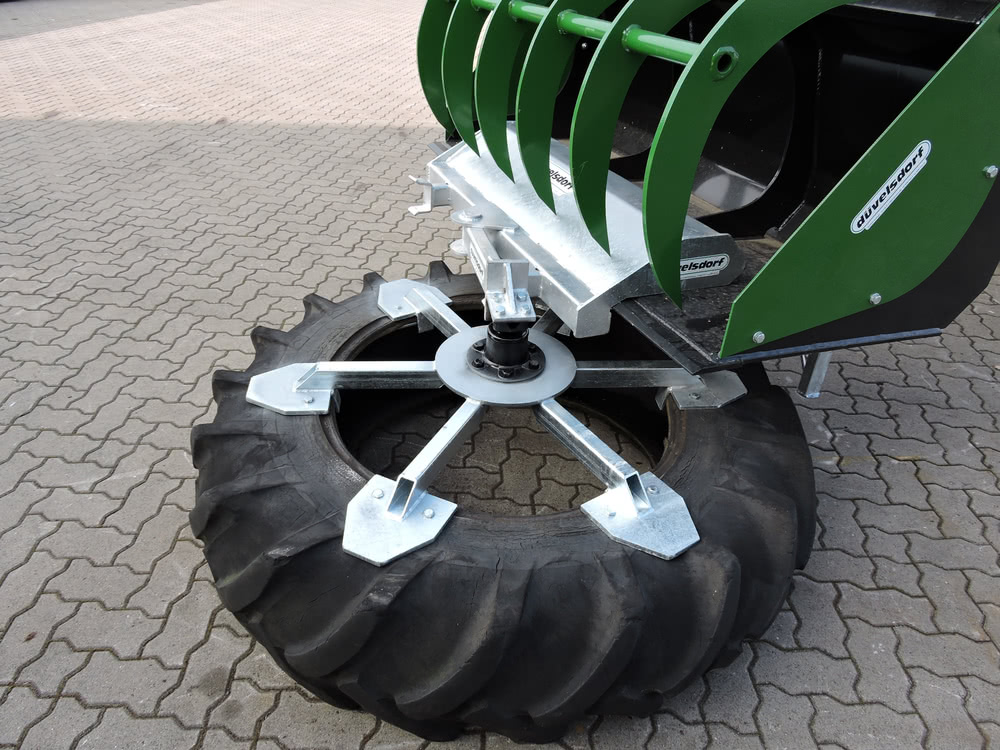 Power grab shovel bucket at­tach­ment

| | | | |
| --- | --- | --- | --- |
| de­si­gna­ti­on | kg | pg | art.no |
| Fodder clearing machine 3-point me­cha­ni­cal | 275 | 36 | 18100 |
| Fodder clearing machine com­bi­na­ti­on me­cha­ni­cal | 315 | 36 | 18150 |
| Hydraulic ad­just­ment | 14 | 36 | 18050 |
| Fodder clearing machine for power grab shovel bucket at­tach­ment | 200 | 36 | 18200 |