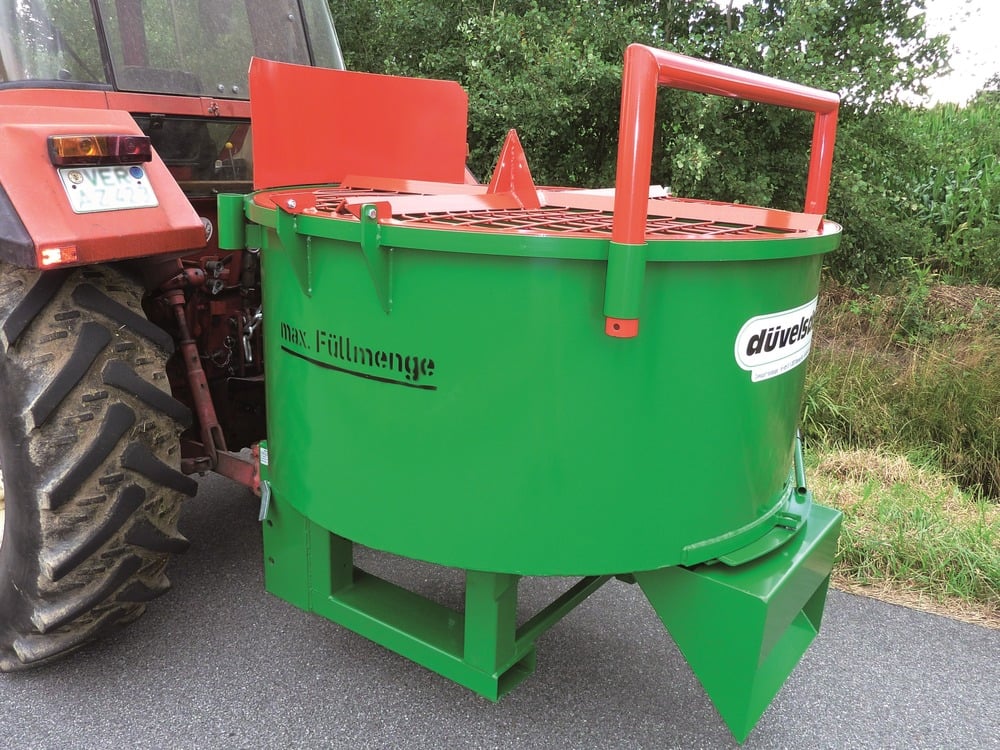 concrete mixer

The düvelsdorf concrete mixer 750 can be used for quick, con­ve­ni­ent, in­ex­pen­si­ve and high-quality pro­duc­tion of even lagre quan­ti­ties of concrete, mortar and screed. It also can be used for speed pickling.

The concrete mixer is equipped with a tried and tested, sturdy oil-bath gearbox. It transfers the force to the four spring-mounted arms of the stirring mechanism. The ad­jus­ta­ble stirring bladdes guarantee excellent mixing action for all types of concrete and mortar.

The concrete mixer can be picked up by the tractor hydraulic system or with a pallet fork.

At a glance

Oil-bath gearbox drive with normal PTO profile. Re­com­men­ded tractor power: from 70 hp

Solid work­manship

Sturdy oil bath gearbox

Spring-loaded stirring arms with ad­jus­ta­ble stirring blades

Side wall scraper

3-point at­tach­ment CAT 2

Advice
Attention! Fill the gear unit with oil before initial operation!

Scope of supply

Splas­h­quard, tilting bar, side wall scraper, chute, sack opener and heavy-duty pro­tec­tive grating

Optional
Drive shaft with overload pro­tec­tion

Swi­vel­ling chute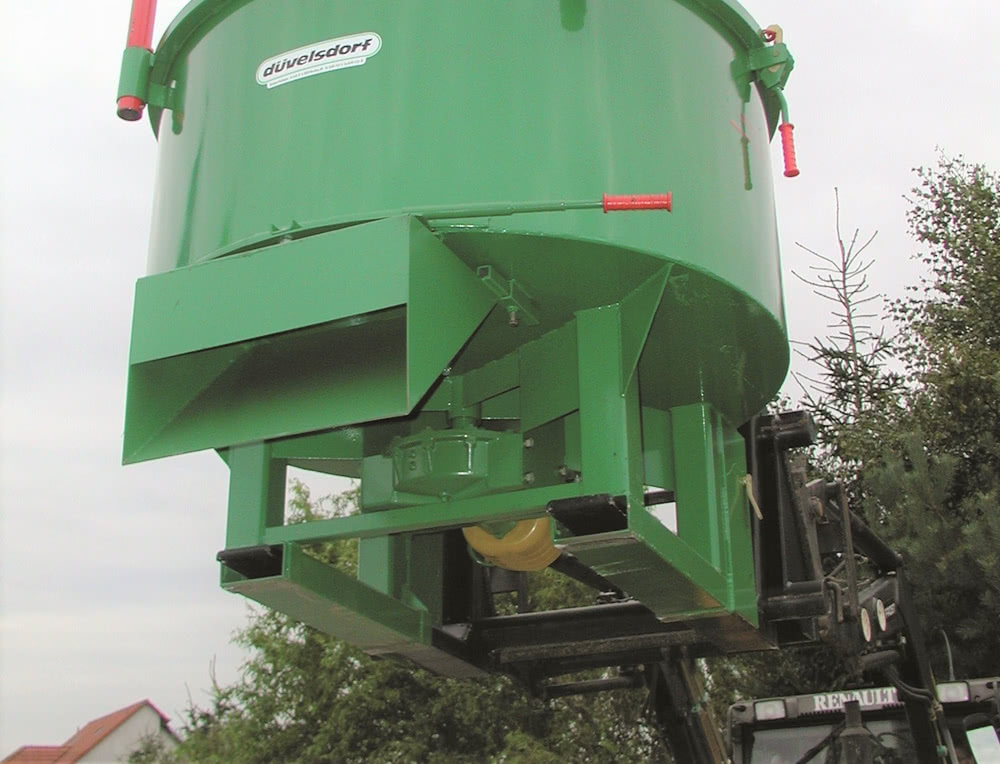 At­tach­ment for pallet fork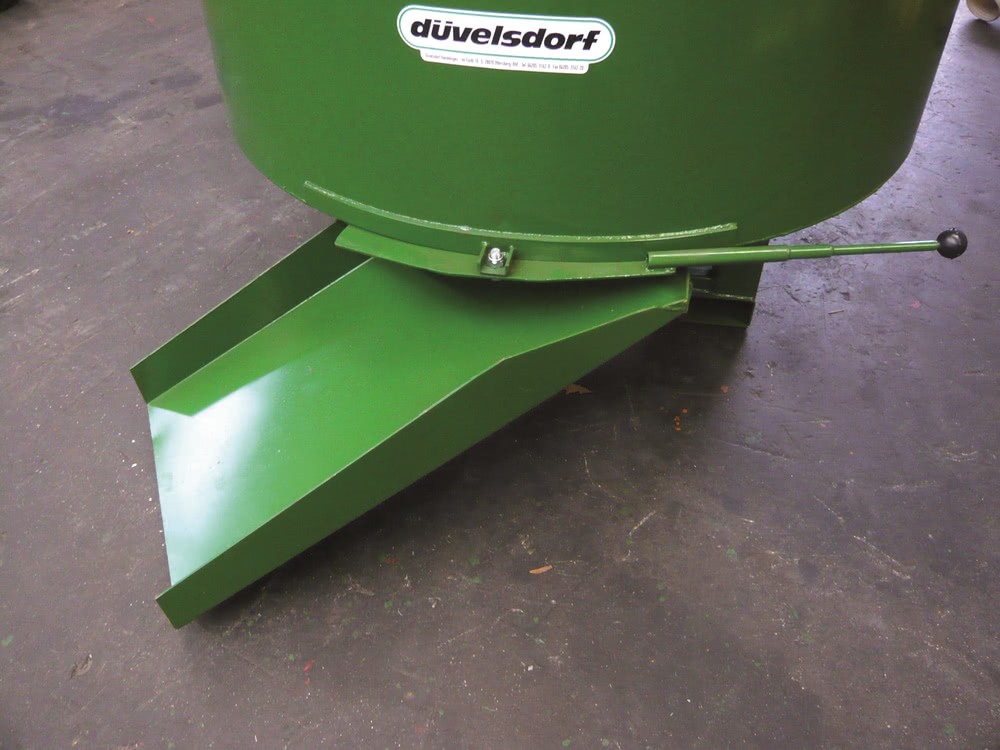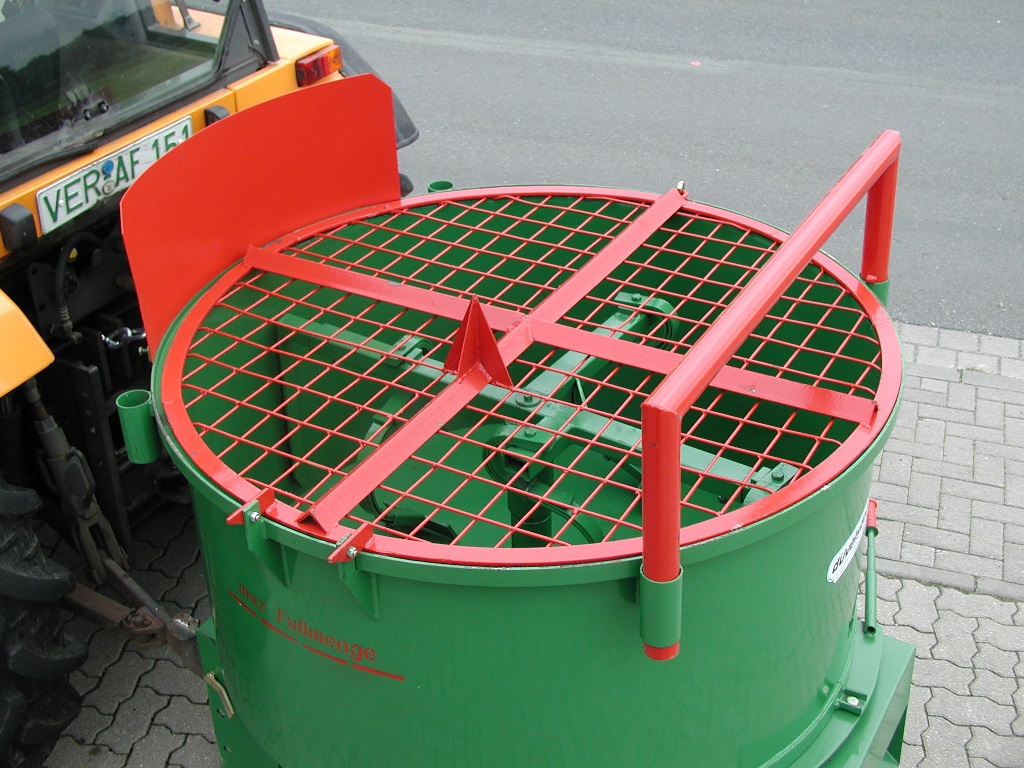 Splash­guard, tilting bar, sack opener

| | | | |
| --- | --- | --- | --- |
| de­si­gna­ti­on | kg | pg | art. no. |
| Concrete mixer DBM 750 L | 570 | 75 | 25500 |
| Drive shaft with overload pro­tec­tion | 13 | 75 | 25002 |
| Swi­vel­ling concrete chute | 32 | 75 | 25100 |