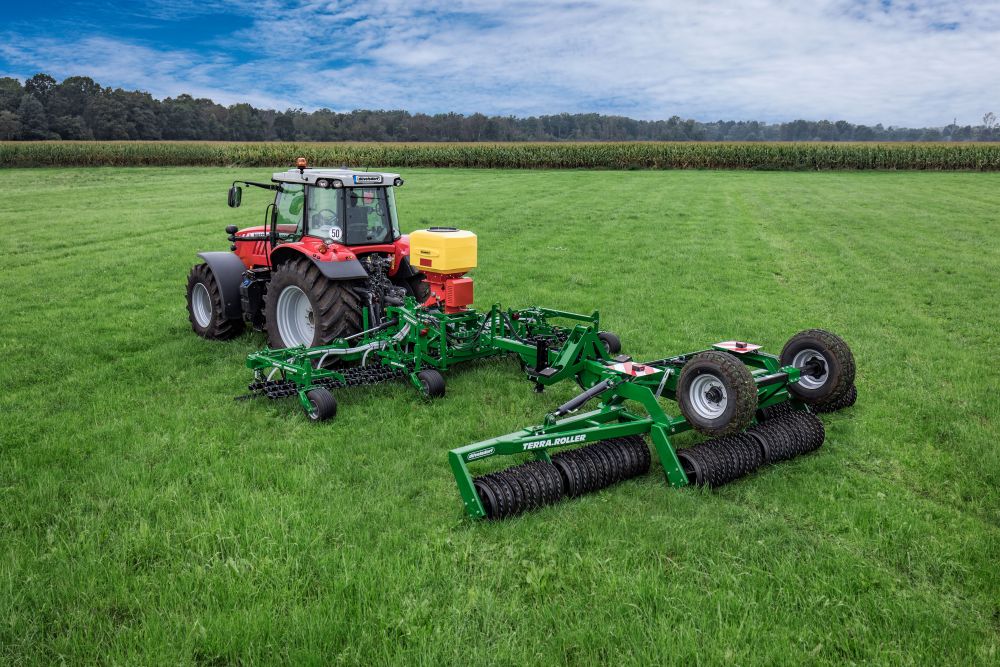 rake-roller combination
GREEN.RAKE

expert +

TERRA.ROLLER

expert

POSSIBLE APPLICATIONS
New planting of grassland in spring/late summer

Intercropping on cereals or maize stubble

Stubble breakage and intercropping in one operation

Complete restoration of grassland

WELL COMBINED.

Combining the GREEN.RAKE expert and the TERRA.ROLLER expert brings together the advantages of both machines and creates a multi-talented tool for grassland and arable land. The rake and roller can be used together or independently of each other.
This allows a higher rate of equipment use as well as a complete processing in one operation to be achieved. The roller can be used individually for arable farming and the rake works on its own on grassland. Coupling and uncoupling is quick and uncomplicated thanks to the attachment in the lower link hook. The grassland combination is operated simply by two double-acting control units.
Suspension
The rake-roller combination can be suspended both in the transport position and in the working position.