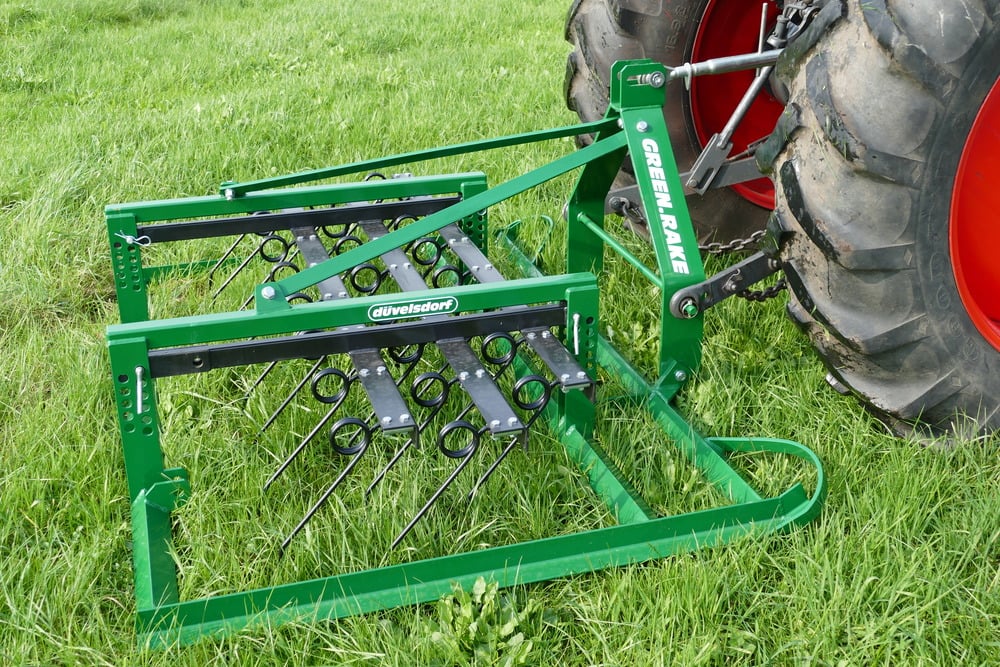 Municipal rake

GREEN.RAKE

mini

The municipal rake GREEN.RAKE mini stands out with its compact size of 1.50 m or 2.00 m. The GREEN.RAKE mini is ideal for use in municipal areas or in fruit-growing and
viticulture.
It flattens piles of earth and ventilates the turf in various stages, thereby making it the
perfect machine for grassland maintenance e.g. in tree plantations or parks.

At a glance

Attachment category CAT 1

Adjustable tine section

10 mm tines

8.3 cm tine spacing

Powder-coated frame

Tine guard

Articlenumbers at a glance

machine
kg
Productgroup
articlenumber
Municipal rake

GREEN.RAKE

mini 1,50 m

153
26
13150
Municipal rake

GREEN.RAKE

mini 2,00 m

178
26
13200